Jeff is the ultimate enthusiast, having climbed the Disney Mountain in more than one continent.
In the not too distant year of 1871, so called magic man Darren Brown took the unusual task of extending the London Underground to a random lake in the Thames called Staines-upon-Thames, despite there being nothing in the vicinity. Some hundred years later and the trick was finally not just an obscure Tube fact, as the Thorpe Park Junction station finally had a use, when the landmark THORPE PARK Resort opened. But by that point, the station had mysteriously sunk, much like the legend of Atlantis, only a bit choo-choo-ee-er. But, by 2016, Transport for London revealed they had infact removed it for maintenance, but vowed to restore it - Darren Brown had died long ago and since become a ghost, regularly appearing on Channel 4, and to appeal to the hip young theme parkers, opened this Tube station as Darren Brown's Ghost Train.
Up until this point, Jeff had only had one succesful excursion to Darren Brown's Ghost Train Station, as Jeff did not want to ride the Darren Brown's Ghost Rail Replacement Bus Service ride, for Jeff saw it as a lesser version of Chessington's Jungle Bus, which to this day, remains Jeff's primary mode of transport.
Which takes us to THORPE PARK Resort's Park Vibes event, where the Vibe at the Park was one of good fortune, for Darren Brown's Ghost Train Station was finally open. Jeff decided to ride this train, but came across something most peculiar aboard.
Upon exiting the train into Jeff's favourite part of the attraction - the magical stick light illusion scene (which Jeff knows how it's done - wires drop down from the ceiling) - Jeff appeared to arrive at a completely different terminus. Was this the thrilling new destination Darren Brown's Ghost promised when TfL carried out scheduled maintenance in 2017?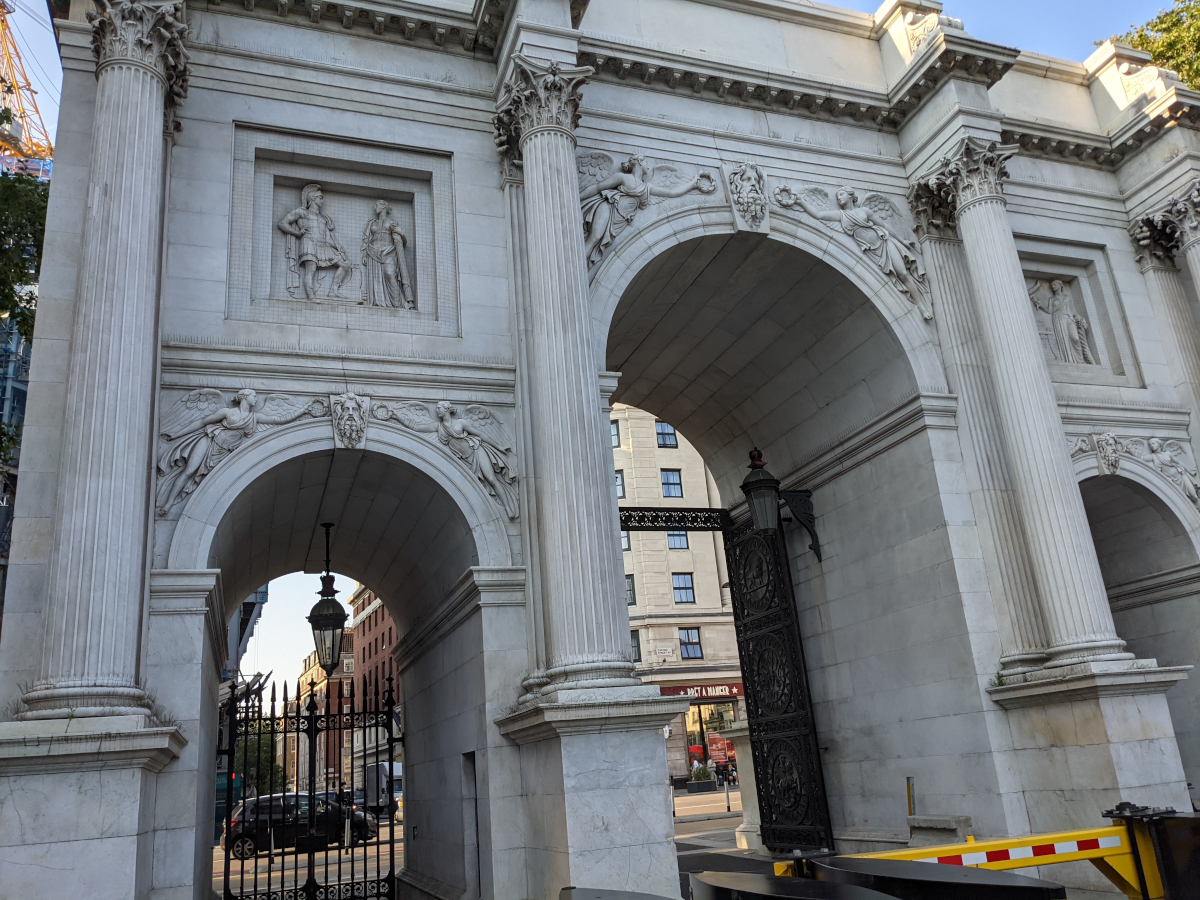 Rising up to light, and Jeff was astounded to see that Jeff had been whisked away to the fabulous Arc de Triomphe - but a further bamboozlement and illusion could be seen here, for the Arc de Triomphe was incorrectly named Marble Arch. It seems that Darren Brown's Ghost had been working hard on this trick, so Jeff gave it a standing ovation, despite being stood up already. But this stand upon a stand (not to be confused with Staines-upon-Thames) revealed something weird on the horizon - The Marble Arch Mound.
Jeff had assumed that the VR headset had not finished rendering the Mound, for its polygons seemed sharper than that of Jeff's favourite game, Donkey Kong 64. But even after rubbing Jeff's eyes, it seemed to remain low resolution and poor quality. What was weirder still, Jeff was invited to climb the Mound and to see the view of what was supposed to be London. Jeff had previously heard Kate Bush singing about what to do in scenarios such as these, and decided to run up that hill.
Except, Jeff was directed towards a set of cheese graters mounted atop Th13teen's theming, which staff said were in fact stairs. Jeff notes that public cheese graters were banned when the pandemic hit, but Jeff did not care about basic health and safety, and instead wishes Jeff brought a block of Edam. But using cheese graters as steps was a stupid choice, for Jeff kept on getting Jeff's high heel stuck, and on several occasions, had to be freed by the poor staff.
Jeff was astounded at how unrealistic the realistic grass looked - instead of using real soil and planting proper grass, it seems they had purchased a large green fur blanket, trimmed it, and thrown some garage forecourt flowers at it to give the impression that London is a sustainable city. This effect was unconvincing, but would make an excellent ramp for sledging down.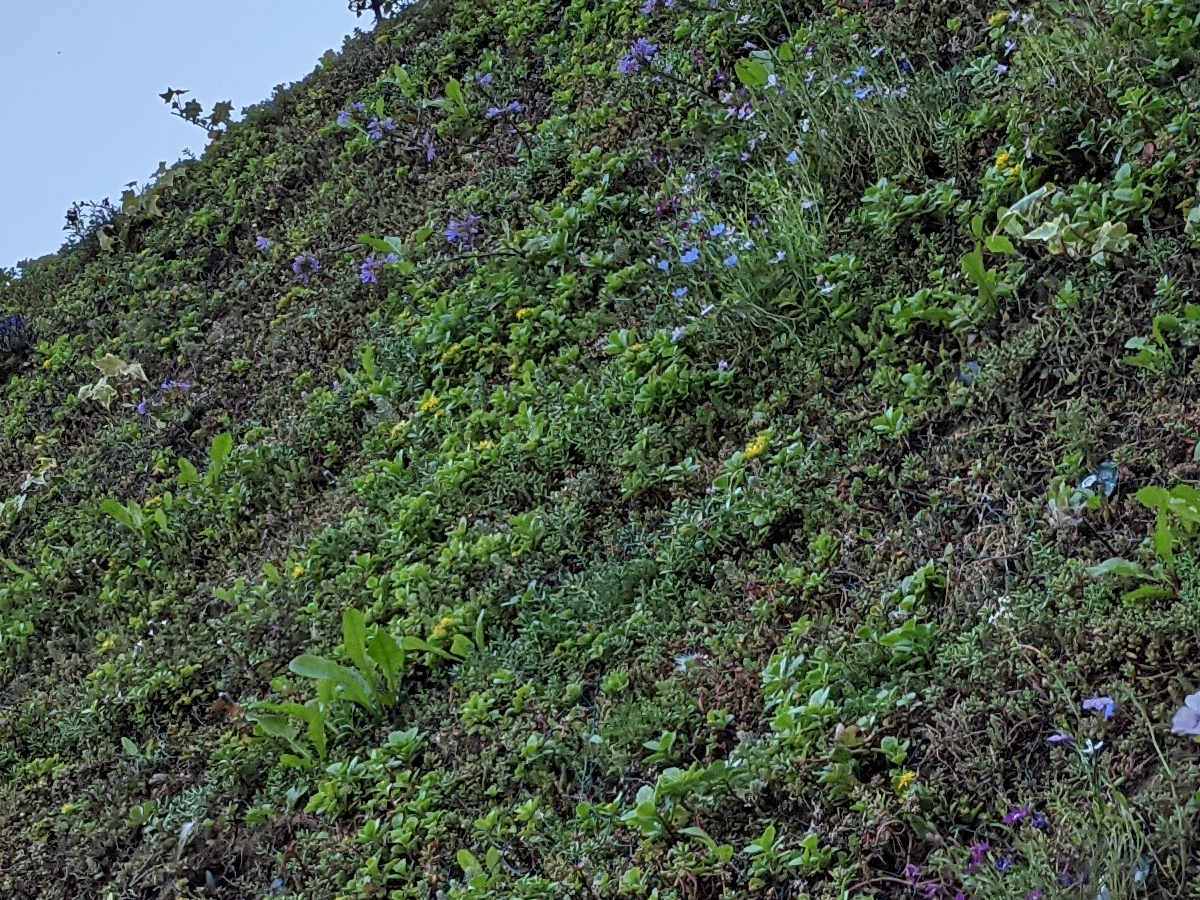 Promised a pleasant view, Jeff was confused to arrive at what seemed like London's trendiest prison. Whilst some of the skyline was visible, it was blocked by long metallic skipping ropes and confused tourists. The vista was comparable to picturesque Swindon, which made the exact location of this attraction even more mind boggling.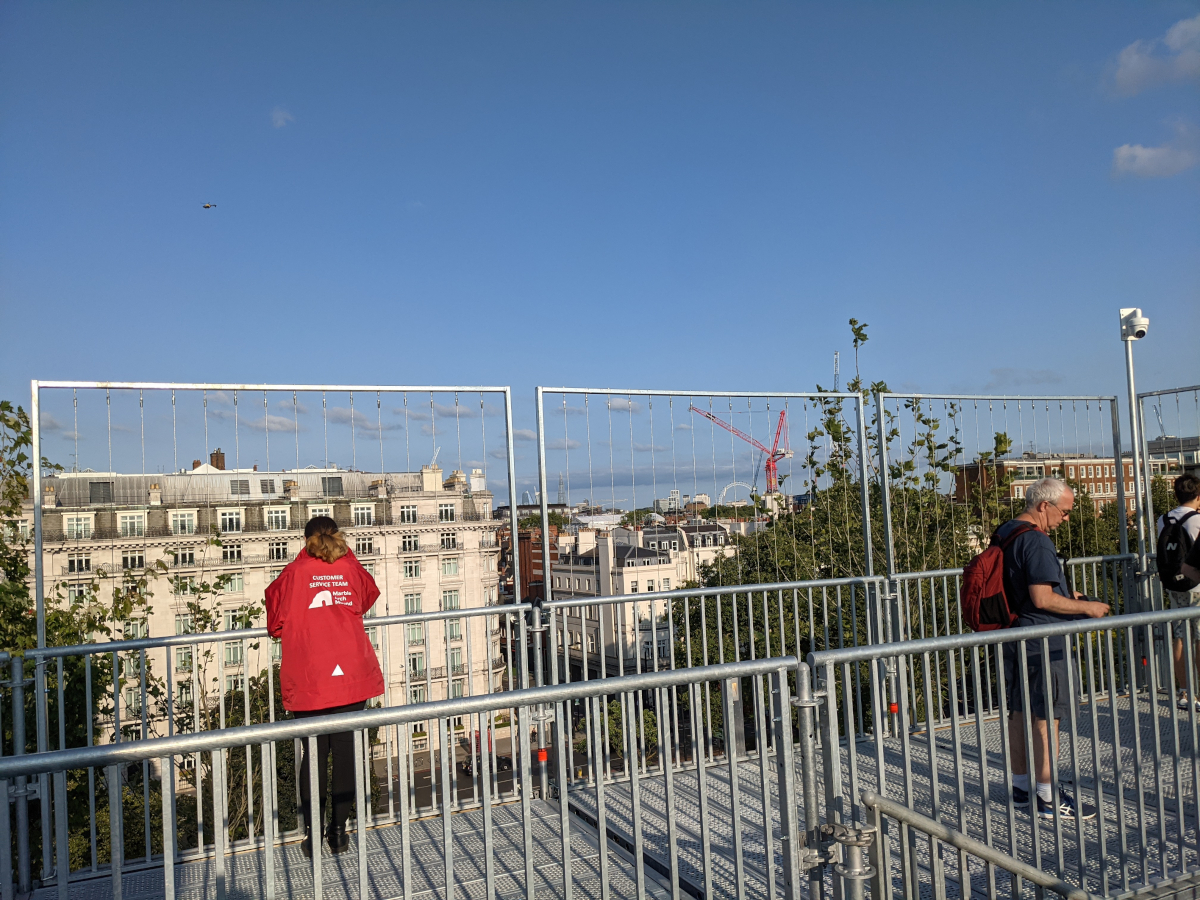 It turns out, that this was all an incredible magic trick, for Jeff saw Darren Brown's Ghost loitering within the scaffolding structure. Did Darren Brown's Ghost create a teleportation device that whisked people from the magical THORPE PARK Resort to Paris, then London, then a weird hill that doesn't fit in anywhere? This was all far too much, so Jeff went to buy some paracetamol from the gift shop - but there wasn't one, which led Jeff to believe Jeff had entered without a ticket, for Jeffs Merlin Pass obviously wasn't valid here.
Peering across this new place, Jeff saw a fountain, and thought the afternoon would be much better suited at the Alton Towers Splash Landings Hotel Waterpark Cariba Creek, or indeed, anywhere else. Darren Brown's Ghost Train was a very confusing and pointless experience with unrealistic graphics and an uncohesive storyline, therefore Jeff cannot give the coveted Jeff Seal* of Approval to this attraction, but instead gives it 2/15 "Second to Disney's".