Body
Chessington World of Adventures have submitted plans for a new rollercoaster and land as part of their proposed Project Amazon development.
Located in the largely unused green area adjacent to Vampire and Dragon's Fury, the new rollercoaster will go around the perimeter of the new land, and will be joined by two new junior flat rides.
Plans indicate that the ride will be a single train Bolliger & Mabillard wing coaster, operating in a shuttle format. The design shows a short portion of track beyond the station, an inversion over the land entrance, and a spiral around a rockwork centrepiece. This would be the first shuttle coaster from Bolliger & Mabillard and likely a rare magnetic or drive tyre launch ride by the manufacturer. It will also be Chessington's first rollercoaster with an inversion. Despite the inversion, it seems the ride intends to be a family coaster.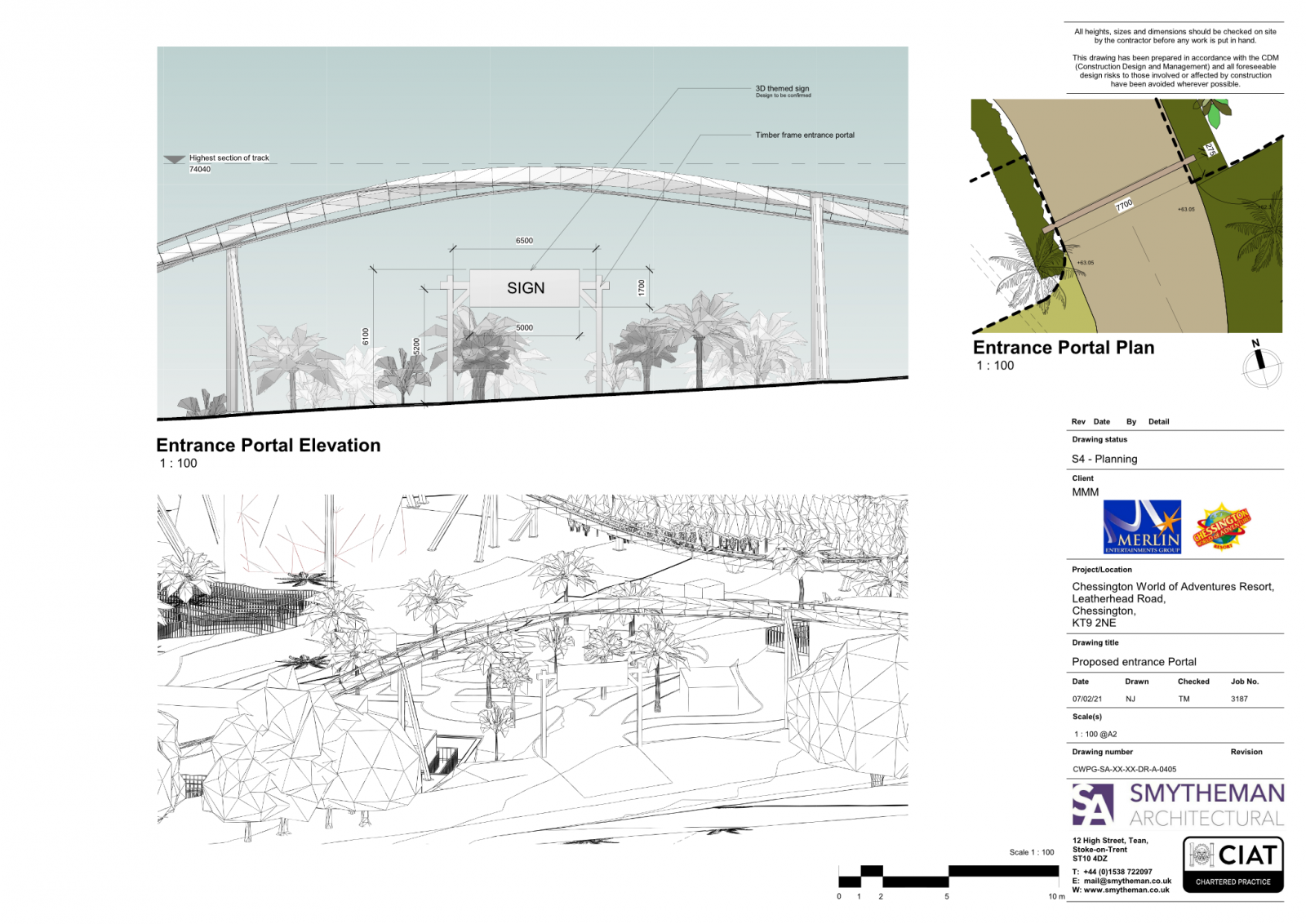 Details included within the planning application provide some insight into the ride operation. The train will hold 24 riders across 6 rows of two seats either side of the track. It will have a top speed of 45mph, with an estimated 1 minute ride time. The maximum track height is 80ft, with a motor driven but not chain based mechanism for adding energy to the ride. The plans also indicate the ride's rails and box beams will be filled with sand to reduce noise, a common Bolliger & Mabillard noise mitigation, citing the noise created by an existing similar installation in Italy - likely Raptor at Gardaland, the first B&M wing coaster.
There is speculation that the new land will be themed around the Jumanji film series. The central area of the land has paving laid out nearly identical to the original Jumanji game board, with 4 undefined sculptures dotted around it that could be representative of the 4 player game pieces. It would also explain why the central sculpture first shown in the planning consultation was a lion, when lions are not native to the Amazon. Finally, sister park Gardaland is reported to also be building a dark ride or indoor rollercoaster based upon the Jumanji franchise.
No opening timeframe has been given, but it is likely to be no sooner than 2023.