Body
Details of a new rollercoaster and themed land have been released by Chessington World of Adventures as part of a public planning consultation.
In what appears to be a boomerang style rollercoaster, the ride is intended to propel riders along a twisting track until it comes alongside a large themed structure. The ride will then be propelled back along the same track to the station.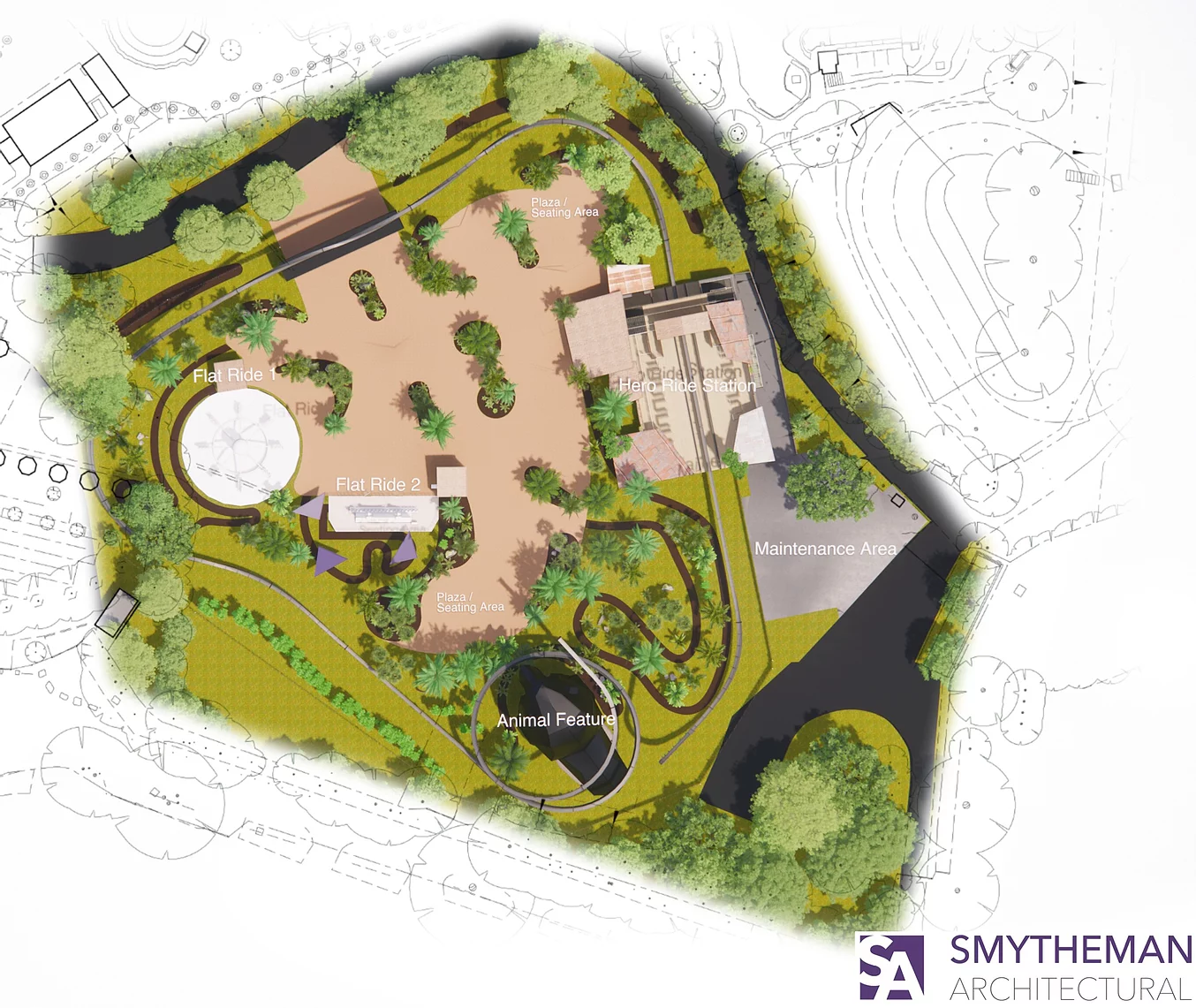 The ride concept design contains both a single rail track type, as well as and more typical rollercoaster track design. Whilst RMC have recently announced a family coaster type, it seems more likely that the single rail version displayed in some images is just an artists impression and the ride will likely be a Family Boomerang, although the station concept hints at a possible wing style coaster.
The ride exists within a new Amazon Land concept, located on the currently unused field inside the current park boundary near Explorer Gate. The area is also intended to include two further children's rides. A decision on the ride types have not been made, other than they will be of similar intensity as Sea Storm and Jungle Bus.